"Explore the ocean, explore your soul." Gabby Swann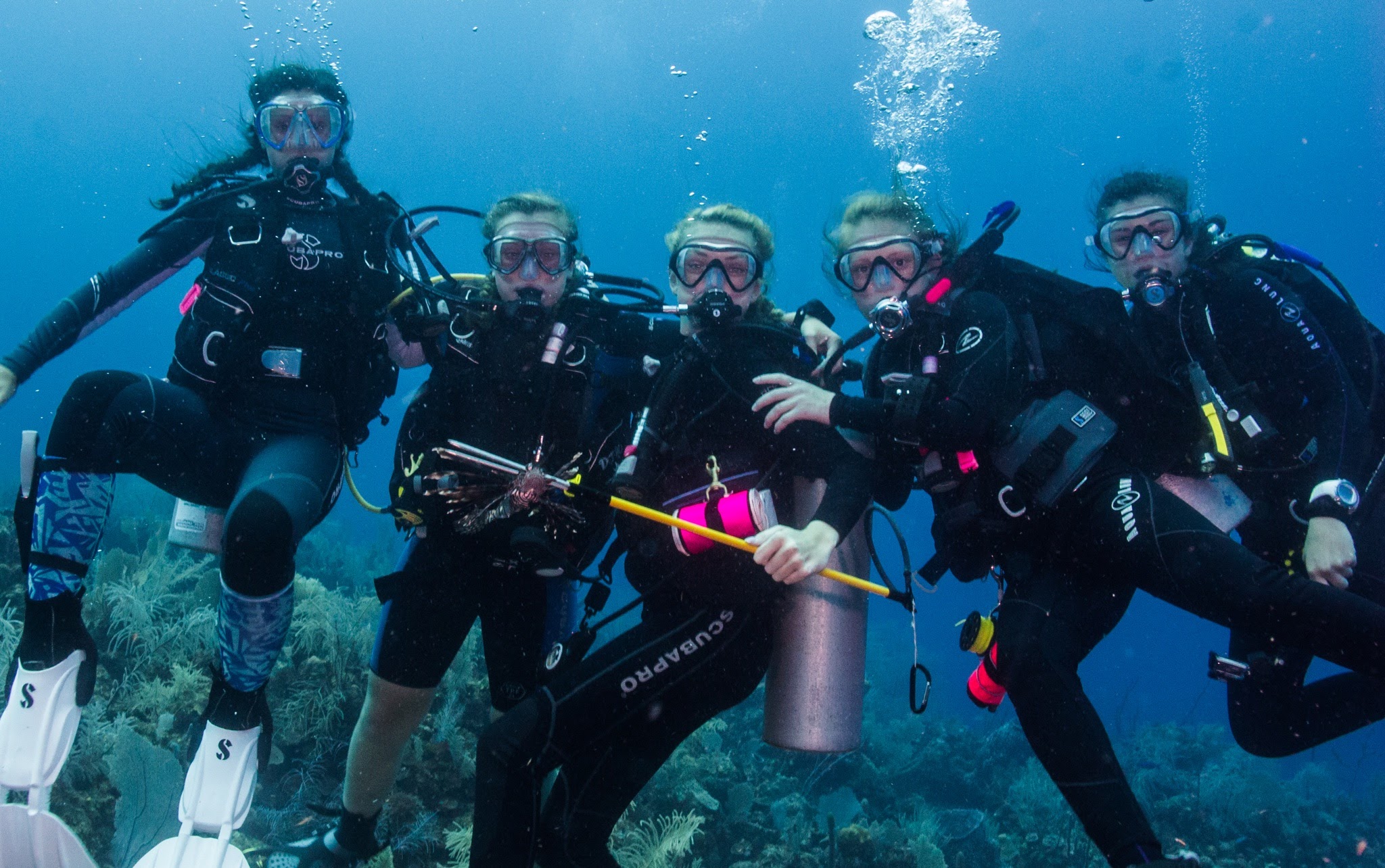 Scuba Squad diving Belize 2015 with Lynnhaven Dive Center
The world looks very different down here. Perspective changes a hundred feet below the surface, completely submerged with nothing to consider except the way a fan coral elegantly shimmers in the current, or the way your breath sounds as it bubbles up around you in a gentle, caressing manner. There's something to be said for being completely weightless and free, no matter where one chooses to submerge herself. Seventy percent of the world is water, yet the majority of people choose to cling to the familiarity and safety of solid ground. There's a symbiotic relationship that exists between a diver and her dive buddy. As I look through my mask and smile at my buddy drifting peacefully beside me, it strikes me as odd that I am one of the few who will ever get to swim through a reef and come out on the other side face to face with a shark. There's nothing like finding yourself in an interaction with a trunkfish or snorkeling with dolphins between dives. Only 0.02% of people in the world scuba dive. The 99.98% that don't aren't yet lucky enough to understand the immensity of one's own soul through the cleansing process of diving. On Beta Bridge I see my words: "Explore the ocean, explore your soul." Although no water flows under the bridge, I already have enough ocean in my veins to explore my soul.
Gabby Swann
One of our avid young divers, Gabby Swann, wrote this for one of her UVA application essays. The question posed was "U.Va. students paint messages on Beta Bridge when they want to share information with our community. What would you paint on Beta Bridge and why is this your message? (250 words) "
Gabby gave permission for us to publish her essay here on our blog.  We thought it was beautiful and that others would enjoy it also. Thank you Gabby and good luck this year at UVA.  You will be missed by your dive family and we are so very proud of you! Cant wait to blow some bubbles with you soon!
Lindsey