ABOUT US
Welcome to Lynnhaven Dive Center, family owned and operated since 1979!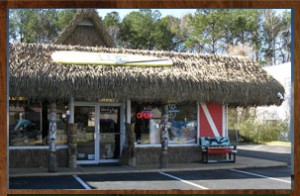 Mike Hillier founded Lynnhaven Dive Center in 1978. Now 35 years later, his daughter Lindsey Hillier and husband Scott Hotchkiss are the proud owners of Virginia's most outstanding dive center.. Lynnhaven Dive Center provides their customers the absolute best there is to offer in the world of the water!
100% SATISFACTION GUARANTEED!
Lynnhaven Dive Center is dive central!  We have the absolute best selection of quality diving equipment available. Offering a wide variety of activities scheduled year-round …. Local dive trips, dive travel to exotic and domestic destinations, cookouts, fundraisers, an active Hammerheads dive club, flea markets and more.
WE CARE ABOUT OUR STUDENTS AND CUSTOMERS!
Come join the Lynnhaven Dive Center family and begin your adventure of a lifetime!
WHY CHOOSE US
100% SATISFACTION GUARANTEED!
WE CARE ABOUT OUR STUDENTS AND CUSTOMERS!
WE OFFER SAFE AND FUN INSTRUCTION!
PERSONALIZED SERVICE AND ATTENTION!
ONLY STORE WITH A DIVE CHARTER BOAT!
INDOOR HEATED POOL ONSITE!
Our Staff and Instructors
Scott & Lindsey, LDC Owner/Operators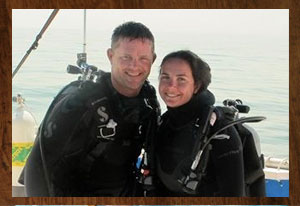 Why do we own a dive business? Because we have always loved to go diving and we love to share Gods beautiful underwater world with others. 70% of EARTH is water why not explore it? We love everything underwater from the amazing animal encounters, to the mystery of the shipwrecks to the boat rides in the sun to the people we meet while sharing our love of the beauty of the water.
Scott and Lindsey are a husband and wife team that runs LDC since 2007. Prior to that Lindsey's Father Big Mike Hillier started the shop in 1978. Scott and Lindsey met at the dive shop and fell in love diving together. They have 4 children and are very active in the local community with frequent charity fundraisers, local sporting events with the kids and the boating community. When they aren't at the dive shop or underwater, they can be found out on the boat, swimming the kids at the beach, at wrestling games, or just having a cookout on their back deck. They are both SSI instructors and have a love for all things water and travel.
BARNACLE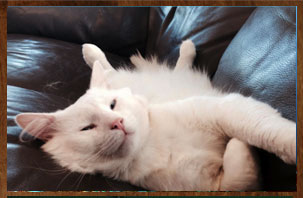 Barnacle, also known as "Barney," arrived at LDC on February 14, 2014 and was adopted from Virginia Beach Animal Control. He has a beautiful white coat and caribbean blue eyes. He is enjoying an indoor, luxury life after being on the streets for a year. Barney is now the shop greeter and smile maker!
Blake Hughes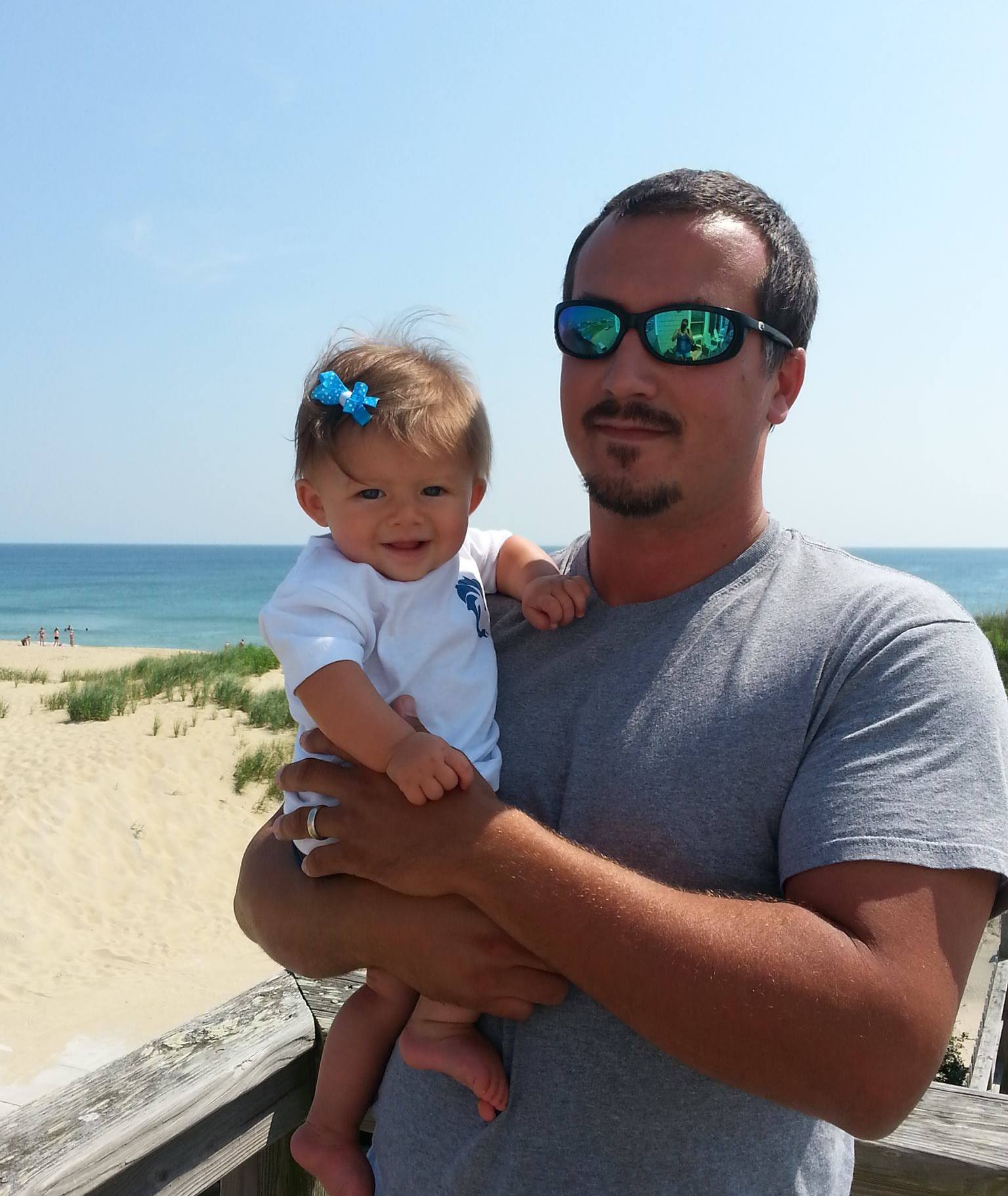 Blake Hughes Service Department Manager Blake started his career as a technician under the legendary Big Rick Williams. He has been servicing equipment at LDC since 2001. He specializes in ScubaPro and Aqualung products, both vintage and current models. As Service Manager he is also responsible for all Hydrostatic testing as well as compressor and pool operations. Blake is an Advanced Open Water Diver who enjoys the outdoors and spending time with his family.
BRUCE BARTON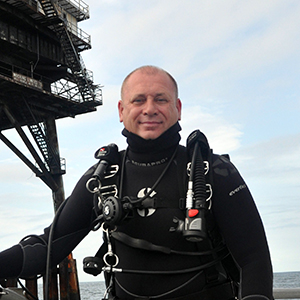 aka SHARKY I'm a gold instructor and an AOW Instructor with 10 specialties. I have a huge passion for spear fishing as well as a huge passion for being on the water. I have worked as a commercial diver as well as working on the film CAPTAIN PHILLIPS, which was a great pleasure. I love teaching and sharing my diving experiences with students. My favorite dive site off the coast of Virginia is the Brass Spike and my favorite Caribbean dive site is Mary's place off the coast of the island Roatan, Honduras. I hope to see you blowing bubbles soon!
DANA CHAPMAN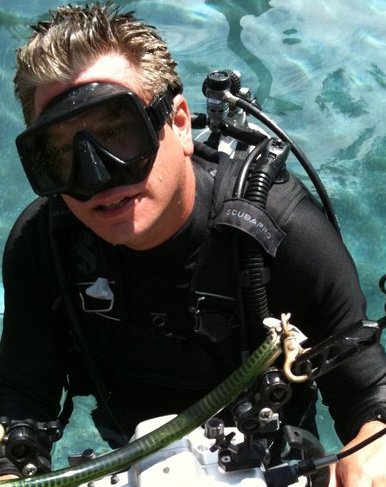 Dana spends most of his days underwater; either teaching SCUBA diving or taking underwater pictures.  Dana's personable teaching style and unique underwater photography have been recognized in many venues, but the most important accolades he's received are Best Dad Ever and unofficial breath holding champion of his neighborhood. Outside of teaching and photography, Dana can be cleaning up after his two pugs Bandit and PJ, sitting poolside, making frequent stops at Total Wine, doing the dishes, taking accidental photos of his own feet, eating all the ice cream in the house, editing images and best of all taking tons of photos of his daughter, Sami. He of course loves the usual things – SCUBA diving, vacations, photography, people, reading, and like most of the world, enjoying great beverages.
DAVE HINKLE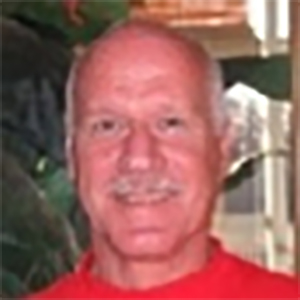 Dave Hinkle
Director of Education
SSI
IT 11893 Instructor Trainer

Open Water Instructor

Advance Open Water Instructor

Specialty Instructor

Nitrox Instructor

Wreck Diver Instructor

Deep Diver Instructor

Dry Suit Diver Instructor

Night/Limited Visibility Instructor

Boat Diver Instructor

Search & Recovery Diver Instructor

Equipment Repair Instructor

Dive Control Instructor

Underwater Photography Instructor

TXR Advance Nitrox Instructor

TXR Technical Foundation Instructor

TXR Deco Procedure Instructor

TXR Extended Range Instructor

TXR Tri-mix Instructor

SSI Platinum Pro 5000 Award Recipient

SSI Platinum Pro 1000 Instructor

NAUI

10005L Course Director Technical Instructor

Nitrox, Advance Nitrox Instructor

Tri-Mix Instructor
SDI/TDI
151 Instructor Trainer

Advance Nitrox Instructor

Deco Procedures Instructor

Extended Range Instructor

Tri-Mix Instructor

Advance Tri-Mix Instructor

Service Tech/Advance Gas Blender Instructor

Semi-Closed Rebreather Instructor

PSI Instructor

57 Visual Inspector Instructor
Red Cross
Red Cross Instructor

Professional Rescuer/AED Instructor

Oxygen Provider Instructor

Lay Responder First Aid and CPR/AED Instructor
Diving since: 1974
Number of Dives: 6,000 +
Favorite Local Dive: Morgan
Favorite Destination: Bonaire and Fiji
Underwater Specialties: Cave Diving, Wreck diving, and taking pictures.
GREG CURRY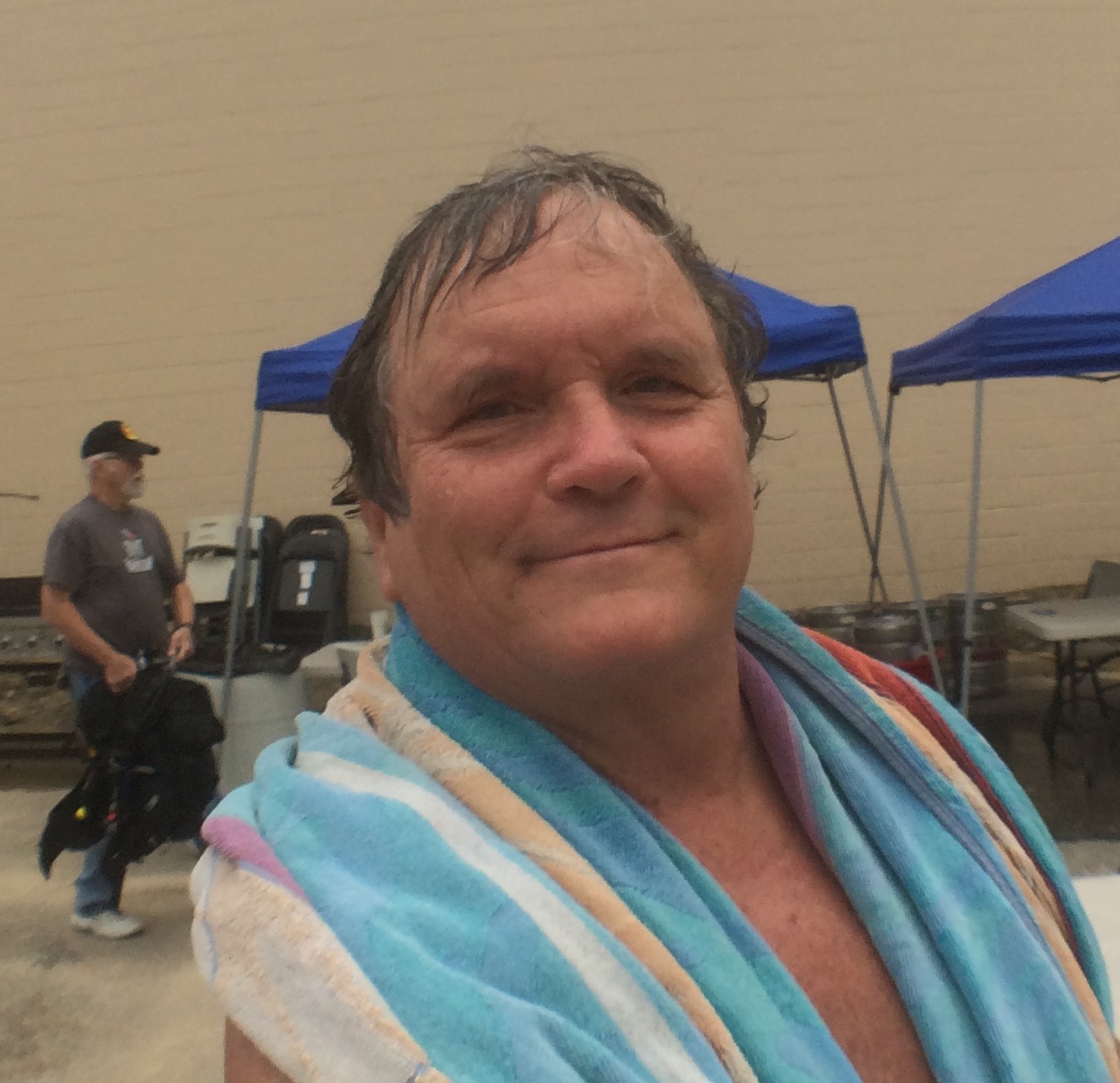 As a teacher, I got tired of waking up in August and wondering where the summer went. I decided it was time to learn to scuba dive. LDC offered the best program and I am sorry I waited until I was an adult to learn. I began helping out with the scuba camp and eventually took over the duties as camp instructor. Now, when August and school comes around, I have memories and pictures to share, as well as photos to show my school students. My high school students are jealous of my scampers! Several parents have asked how I can teach during the year and continue to teach during the summer. I smile and assure them that it is not the same. The best part about teaching diving is seeing the excitement on the face of the students and pride in the eyes of the parents. Teaching students gives me the opportunity to share their excitement at the new world they are entering. The best part is hearing the excited squeal as they emerge after their first dive as they exclaim THAT WAS AWESOME!

As I said, I wish I had not waited until I was an adult. I will soon be celebrating my 20th year diving and either helping or teaching the camp. It is exciting to see the family togetherness as scuba parents are able to share their own love for the underwater world with their newly certified children, and, on occasion, see the certified child convince the parent to join in the joy. Although I may be an old salt, I continue to find new things to excite me as I dive, from seeing the tiny phosphorescent squid on a night dive, or looking through the murk on a turbid water dive and seeing a free swimming ray glide past me.

On one of my first tower dives, I was standing on the sand in the middle of the tower, watching a school of fish swim around my head. It was then that I realized I no longer had to settle watching TV or the pretty fish in a fish tank. At that moment, at the bottom of the ocean, I was no longer an observer, I WAS that little man blowing bubbles in the fish tank.

The underwater world is an exciting realm which will give the scuba diver an unlimited amount of pleasure and adventure. As Big Mike says, "Let's go diving!"
Greg Power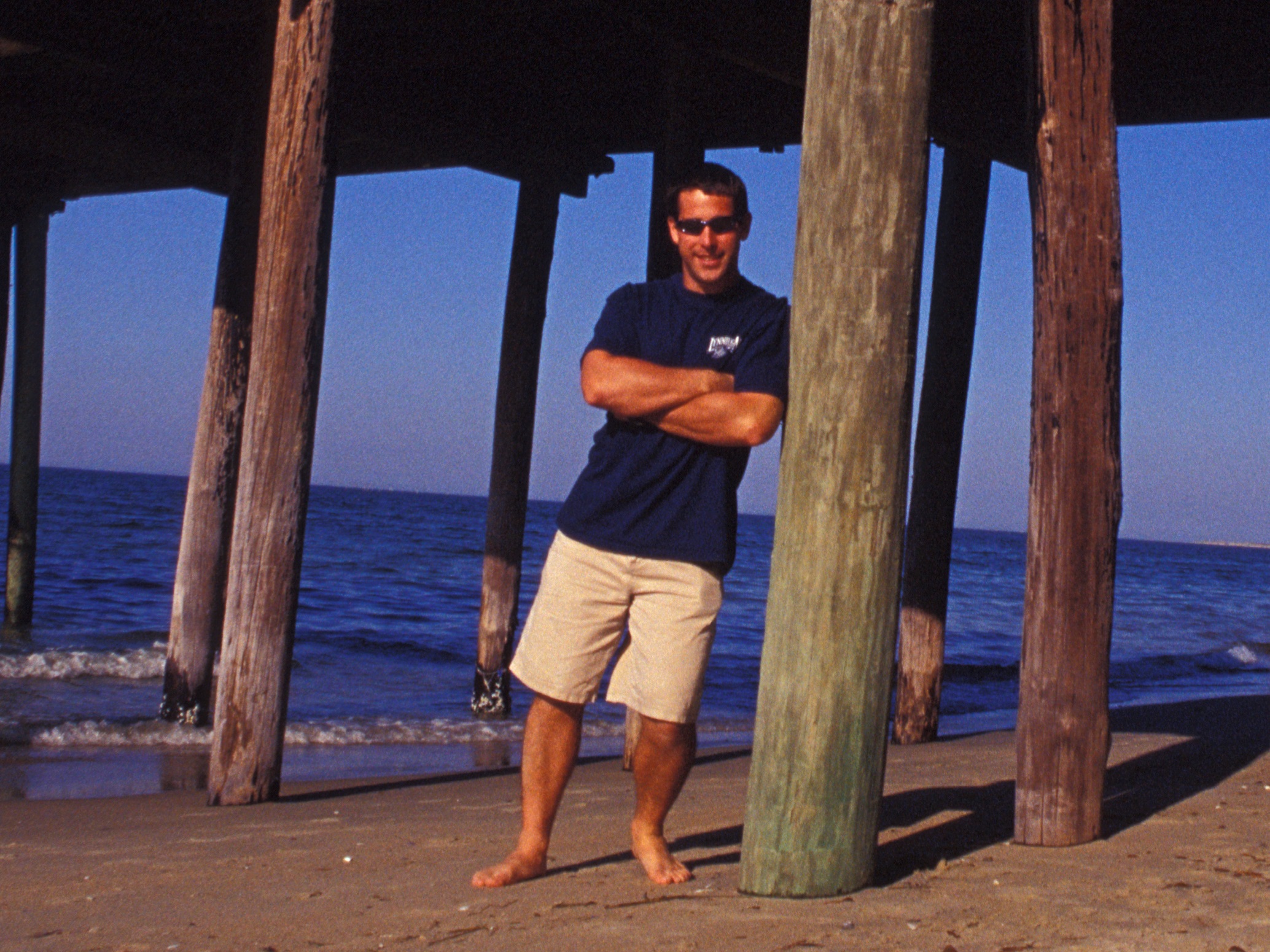 Commercial / Government Sales Manager

Greg learned to dive in 1995 and has been working in the dive industry since 2001. He has extensive knowledge on dive equipment and the different manufacturers.  He specializes in working closely with our government and public safety sectors, setting up personal relationships so he can help them get the gear that fits their individual needs. His extensive knowledge and experience with the different equipment helps him to find just the right piece of kit to suit their mission.

Greg has a true passion for local diving, underwater photography and for outfitting our public safety divers with what they need to perform their job and stay safe.  When he is not under the sea or working with customers, this Virginia Beach native enjoys the outdoors with his two sons, wife and friends. 
Jennifer Soutar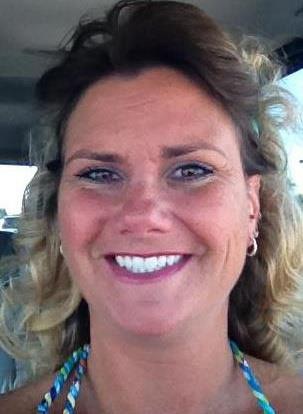 I have been teaching at Lynnhaven Dive Center since 2007 and I teach Open Water and Specialty Courses that include: Night/ Limited Viz, Deep, Boat, Wreck, Navigation. I learned to dive in Hawaii March of 1993. I became an instructor in August of 1993. I am a Dental Hygienist when I'm not under water and have 3 children. My favorite dives to date have been the Giant Manta dive off the Kona Coast of Hawaii and the phenomenal shark dive in Roatan, Honduras. The ocean is a beautiful and dynamic place and it's beauty is beyond compare. As the saying goes…any day spent diving is still better that the best day at work.
Kathy Read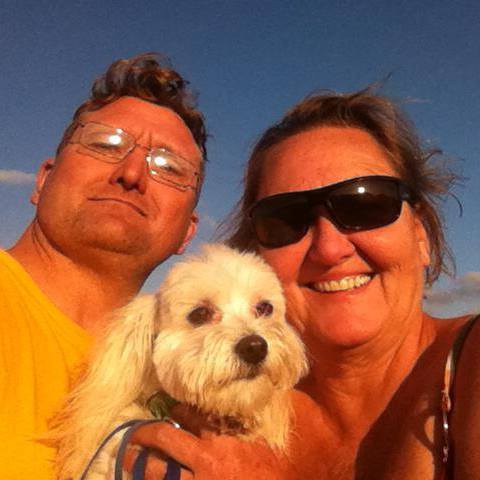 Kathy Read SSI Instructor Trainer Diving Since 1983 Self Proclaimed Training and Dive Travel Goddess at LDC for three decades.
Capt. Matt Morrison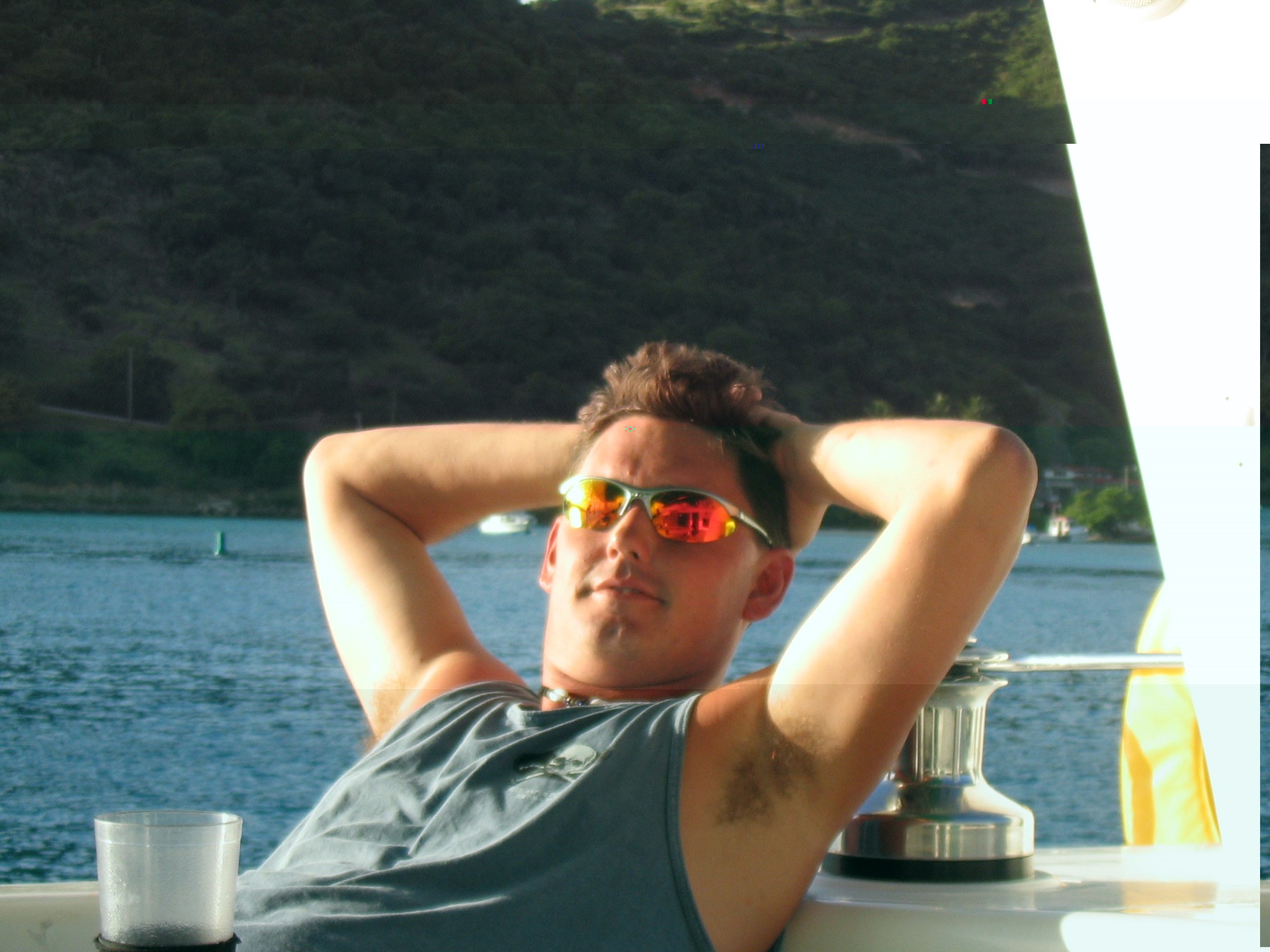 Capt. Matt Morrison 100 Ton U.S.C.G. License, Dive Control Specialist, Training Specialist, and OWI. After years of sailing racing Catamarans with the Worrell family Matt took his skills to larger offshore Catamarans working as a mate on coastwise deliveries. After receiving his first U.S.C.G. license in 1994 Matt became Captain of the 55' Catamaran "Millennium" in Tortola B.V.I. Working in the live aboard dive charter industry for three years. After leaving the Millennium Matt returned to Virginia Beach doing the occasional coastwise delivery. Other than being on the water and SCUBA diving with his family Matt enjoys down hill skiing, music and cooking good food.
BIG MIKE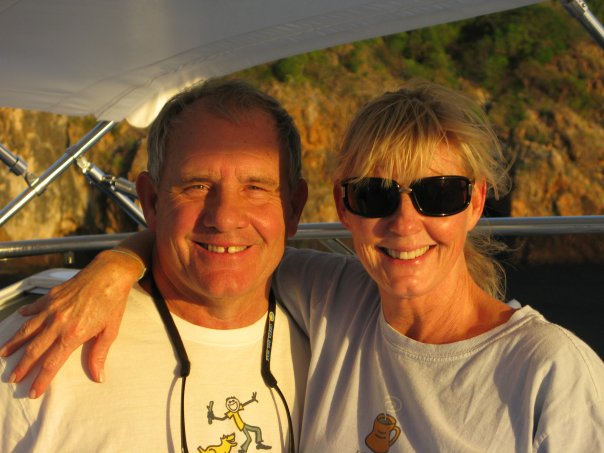 I leaned to SCUBA dive in 1961. They told us how the equipment worked on the way out and not to go any deeper than 60'. Second lesson, we went on a wreck dive and did a free ascent from 90'. The visibility was great and I can still see the wreck and the fish swimming and schooling around it.... I was hooked at a ripe age of 14. I got certified as a Naui diver the following year, 1962. It was a classroom course with one pool session and the open water dives were done on our own. We dove inlets and beach dives. I graduated from college with a marine biology degree and a desire to open my own dive shop. I received a Naui instructor certification and a NASDs instructor certification. I then proceeded to work at a dive shop in San Diego, CA and for a dive shop in the FL keys and then opened LDC. Let's Go Diving!
MONTY LAVENDAR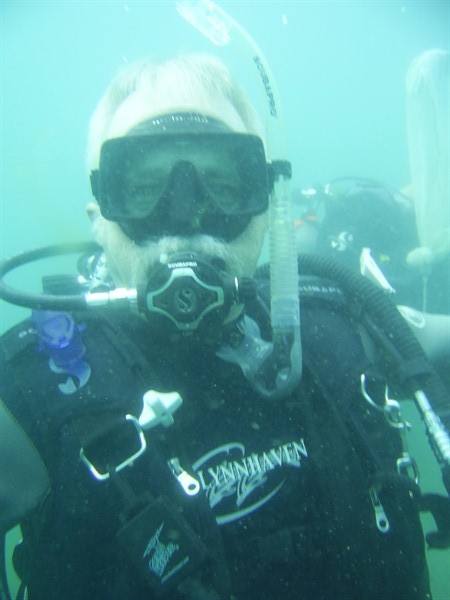 I started diving in 1971, using a basic Mike Nelson rig straight out of Sea Hunt. (You'll have to Googlethat if you're not old enough to remember Sea Hunt). After a prolonged break due to college, family,Navy, etc, I finally got certified in 2006. My sole purpose for getting certified was to dive the aquariumat EPCOT. Now, having passed through AOW Diver, Master Diver and DiveCon, here I am an Instructor.In addition to Basic Open Water, I also teach many of the Specialty Courses.
Nathan Jones, Swim Instructor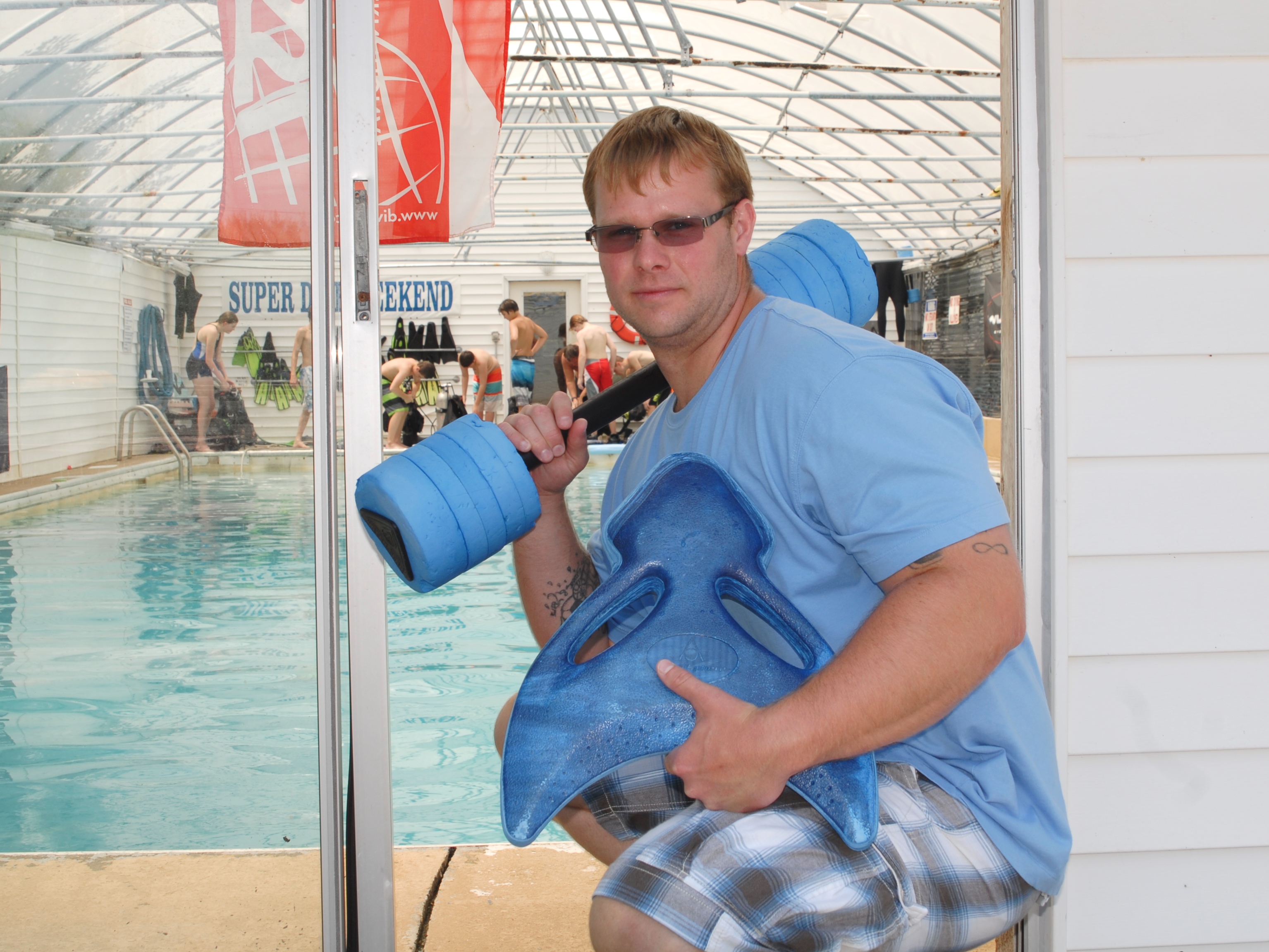 He has been teaching all ages' water safety and swim skills since May 2010. The kids like to call him Mr. Nate. "I am very passionate about teaching. It is amazing seeing a 2 year old advance in and out of the water and a 8 year old improve his/her swimming technique. "He makes the learning experience fun and enjoyable. All the kids love taking Mr. Nate's Class! Nate is also a certified American Red Cross lifeguard instructor who has been training qualified lifeguards since 2010. He teaches skills and knowledge to be a professional lifeguard and always stresses the importance of the duty of being a lifeguard. Lifeguards are responsible for patrons' safety and to save lives.
PAM GRAY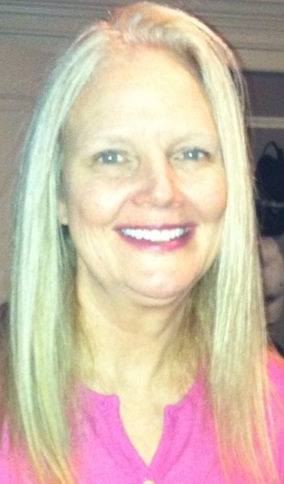 Bookkeeper

Pam has been in our dive family since 2006. She is diver, our Bookkeeper, and sometimes a babysitter ;) but she mostly keeps us all in line! She loves people, smiling & sharing her enthusiasm & positive outlook with everyone. Pam has a zest for life that is infectious. She is a proud mother of 4 beautiful children, 2 of which are also enthusiastic divers. Yep...guess who is her son?
RICK UNDERHILL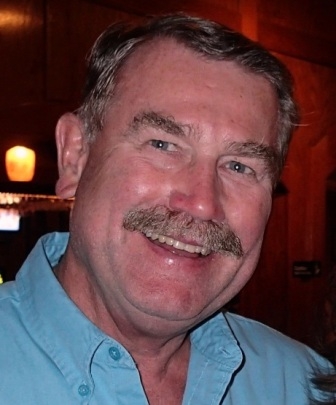 Rick Underhill is an SSI Advanced Open Water Instructor who teaches the Open Water Diver class and various specialties required for Advanced Open Water Diver, as well as Nitrox.  He has been a certified diver since 1991 and has logged over 580 dives.  His  favorite dive sites locally include the Morgan, Tug, Brass Spike and Tiger wrecks.  He likes to spear fish and works with divers interested in learning the skill.
Sandi Womack, Swim Program Coordinator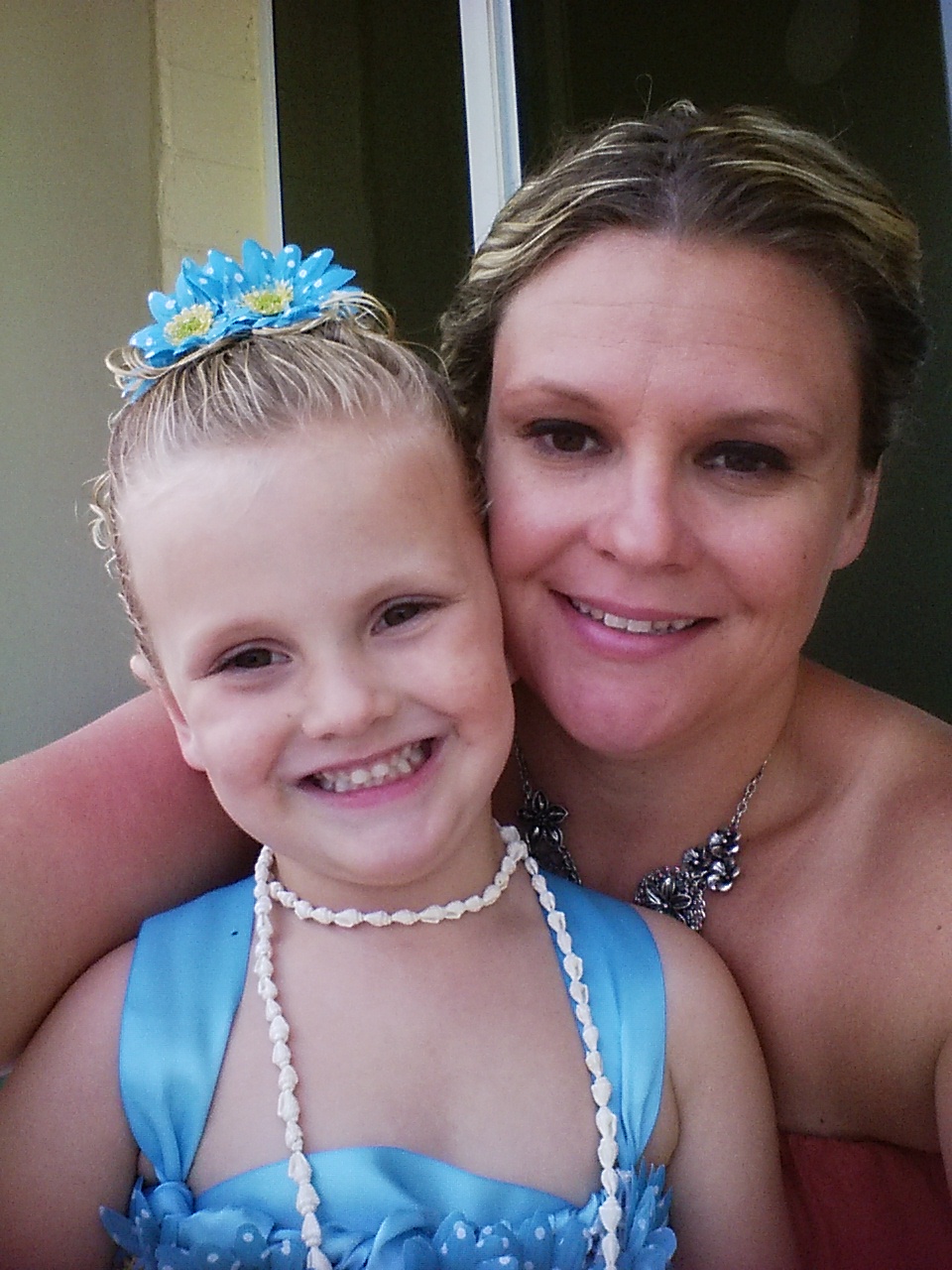 Sandi became a certified swim instructor in 1999. She joined the LDC family in 2001 and she teaches swimming, Snorkel Camp and SCUBA Rangers. Her passion and dedication for teaching youngsters and adults to learn to swim quickly earned her the title of Swim Program Coordinator at LDC. Her passion is driven by seeing how fast the children progress. She loves being able to coordinate our swim program because she sees the benefits of being able to keep small classes and stress safety along with the joys of having fun in the water. Her individualized technique and amazing art at teaching kids to swim is evident by the praises of so many Virginia Beach Families.
SKIP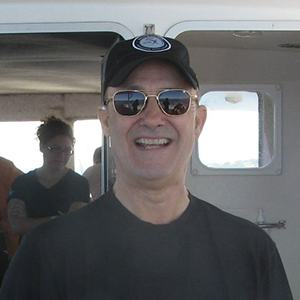 "Skip has SCUBA dived since finishing his first cruise in the Navy. Certified in San Diego, Skip has dived the Atlantic and Pacific Oceans, the Red Sea and South Pacific. Most recently he has dived Borneo, Fiji, Tahiti, Australia and the Great Barrier Reef and New Zealand's Poor Knights Islands. He decided that instructing was a great way to share the sport with other interested people."
TRES SWANN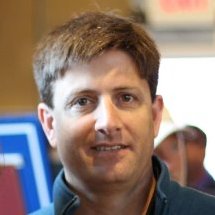 Instructor

Tres has been a part of the LDC Diving family since 1988.  As part of the early 1990's tech diving crew with Big Mike, Tres is an avid wreck diver and instructor.  His daughter Gabby, part of the LDC staff, was certified at LDC in 2013 and as a result you will see both of them around the shop frequently.  As an active instructor with both SSI and TDI, he equally enjoys introducing new people to the sport by teaching open water classes as well as advanced, technical diving instruction for the more seasoned, adventurous diver.  Currently he is pursuing CCR training and will begin offering these courses to LDC divers in the near future.  
KATHY O'HARA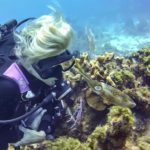 Marine Conservation and Citizen Science Program DirectorBelieving divers can be our ocean's greatest ambassadors, Kathy is helping LDC's divers make significant contributions to marine conservation. While she claims to have been born an ocean advocate, her official career began with the non-profit Ocean Conservancy in Washington, DC where she compiled the first and most extensive documentation on the sources and problems of ocean plastics, and subsequently created the world's largest citizen science cleanup effort--the International Coastal Cleanup. Her marine conservation work has encompassed diverse groups and agencies including the United Nations, foreign NGOs, the U.S. Navy, U.S. Congress, National Oceanic and Atmospheric Administration, Environmental Protection Agency, Society of the Plastics Industry, commercial shipping and cruise line industries, fishermen, Boy and Girl Scouts, school children and others. Kathy holds a Bachelor of Science degree from Duke University and her Masters in Marine Biology from the College of Charleston. She is currently a Stranding Team Response Leader with the Virginia Aquarium Marine Mammal and Sea Turtle Stranding Response Program and serves on the Board of Trustees of the Virginia Aquarium and Marine Science Center Foundation. She continues to conduct research on marine debris and serves on the State of Virginia Marine Debris Leadership Team. Kathy and her husband Tom enjoy diving, boating and just about anything in, on, or near the water with their two children Katie and TJ, and their golden retriever Finn (the only family member not scuba certified by LDC)!'Live like you love the ocean!'--Her favorite quote, from fellow Duke alum, J. Wallace Nichols, and author of Blue Mind.
Our Selection Process
We take pride in knowing that our instructors are the best in the area and here is why.
Have Fun +
Our Hiring Process
Offering the highest quality of training, means that we have the best in instructors and staff.
Education
We hire within our own training program, brought up through the reins at LDC and SSI.
Experience
From underwater photographers to expert spear-fishermen to just plain old salty dogs!
Personality
Keeping the training fun and exciting, our staff is always ready to keep you engaged!